You're going to want to get in 'lotus pose' for this news! We are so excited to announce that Hannah Williams, ERYT, PRYT is Alive + Well's Yoga Coordinator.
With 10 years experience teaching yoga and 24 years as a practicing yogini, Hannah knows firsthand the power yoga has in balancing both the mind and body, as well as its healing and disease prevention potential.
In her position as Yoga Coordinator, Hannah's focus is on cultivating community by harnessing yoga's capacity to find deeper connection with oneself and the outside world. She has put together an inspiring team of yoga instructors to bring Lakeway, Bee Cave, and the surrounding communities a wide range of yoga courses aimed at restoring and maintaining long-term, lasting health and wellness.
We're over the moon to have Hannah as part of the Alive + Well team.
Meet Hannah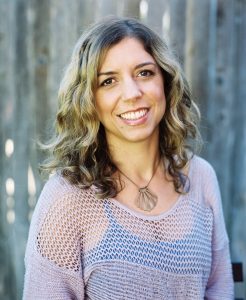 What value do you hope yoga brings to Alive + Well's guests?
My life was forever changed when I found yoga. Being able to listen to my body and feel things that I had never paid attention to and really respect my body felt so incredible. It's important to me to help cultivate that feeling and awareness in each person that attends a yoga class at Alive + Well. Whatever class style it is, I hope every guest feels more spiritually connected to themselves, aligned with their highest and best selves, and that their bodies feel open and a sense of release as blocked energy moves more freely.
What is your personal yoga practice? What role does it serve in your life?
Without yoga I'm a stiff, grumpy person. Yoga not only makes my body feel great, but it reminds me to be gentle with myself and others, and to release what doesn't serve my highest good. It reminds me that we are all connected.
What is your perspective on Alive + Well's mission and value to the community?
Alive + Well offers so many incredible wellness services, from some of the best practitioners, in a loving and unpretentious environment. Everyone is welcome to come as they are and discover a world of health and wellness that best serves them and their situation. Our goal is for people come, feel comfortable and supported, and leave feeling like a new and improved version of themselves.
Who/what inspires you?
People who are being their best selves, and are doing something they love and pouring their heart into it.
What's your fave self-care habit, other than yoga?
Eating a clean, healthy diet, meditation and writing music. I also love to weight train and do Kung Fu!
Find out more about Hannah on her website hannahwilliamsyoga.com. Also, stayed tuned for the upcoming announcement of Alive + Well's yoga course schedule and instructors. Namaste.
Photo credits & special thanks:
-Preview photo courtesy of Love Me Simply Photography 
-Special thanks to Alice Duffy, a longtime friend and colleague
-Headshot courtesy of Mark Abernathy Photography